ANZA
Meaning 'to sit at ease' in Japanese, ANZA is a seating collection composed of pouffes, benches and coffee tables. Inspired by the Japanese Zabuton style, the aim was to create a generous floating cushion, which allow for a dynamic seating. The soft outlines invites for a multitude of seating postures and are meant to create a warm atmosphere where various scenarios can unfold.


The upholstered items are available in a selected range of textiles and base finishes, including an high gloss lacquer inspired by the traditional Japanese Shikki technique and an oiled and black stained oak version.

To complete the seating range, a coffee table was designed with a similar base concept and a durable Carrara marble top.
For the launch, a very special textile called ´Tango Chirimen' has been developed with a Kyoto-based textile and silk screen manufacturer. This patchwork-like pattern, originally designed in the 18th century in Japan, was updated with a new colour scale to match the official PWTBS colours.


The below bench, upholstered with Re-Wool from Kvadrat, features a matte lacquered oak frame.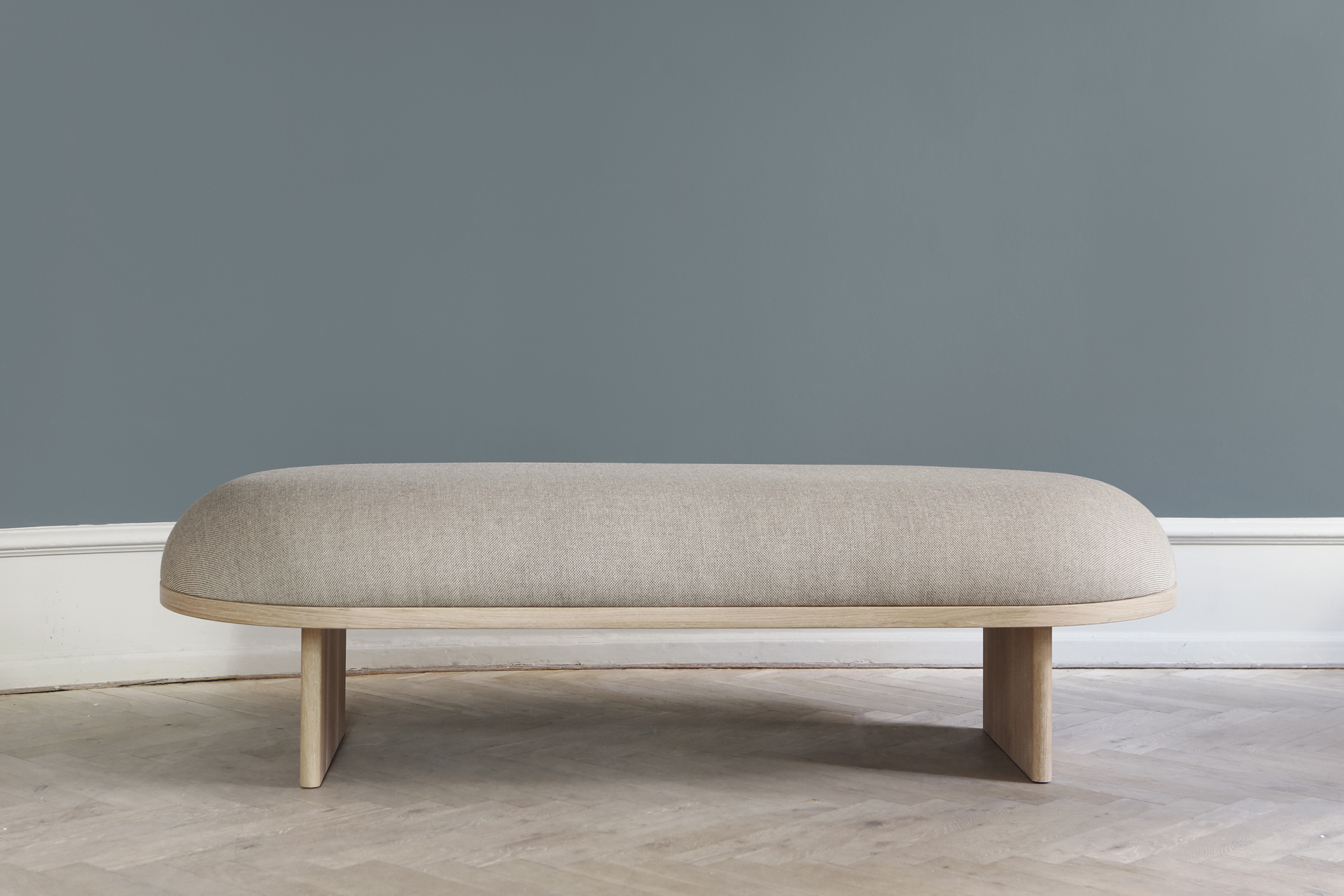 2018 // In collaboration with Ryosuke Fukusada. Produced by PLEASE WAIT to be SEATED Photos courtesy of PWtbS