CHIM CHIM 2.0
With the evocative shape of an archetypal wood-stove, CHIM CHIM invites for a moment of disconnection from our daily routines. Olfactory memory and fire fascination are intrinsically connected to our being. With this object we aim to engage the user in a ritual like moment, where all senses are activated.
Scent its also a very personal matter and can express ones personality. CHIM CHIM invites the user to mix and match oils, creating different atmosphere according to ones state of mind.

The two ceramic elements composing this box-like container veil the tea light candle, which crackles through a small window, without directly showing the fire source, consequently mimicking a small fireplace.

The same heat source enables the scented oil diffusion, previously allocated on the lid's top cavity. The use of colored porcelain, available in an array of bright and pastel tones, has been selected for its durability and heat resistance properties.

2016-2020 // In collaboration with Ryosuke Fukusada. Produced by HAY
Photos courtesy of HAY

ANZA
Meaning 'to sit at ease' in Japanese, ANZA is a seating collection composed of pouffes, benches and coffee tables. Inspired by the Japanese Zabuton style, the aim was to create a generous floating cushion, which allow for a dynamic seating. The soft outlines invites for a multitude of seating postures and are meant to create a warm atmosphere where various scenarios can unfold.


The upholstered items are available in a selected range of textiles and base finishes, including an high gloss lacquer inspired by the traditional Japanese Shikki technique and an oiled and black stained oak version.

To complete the seating range, a coffee table was designed with a similar base concept and a durable Carrara marble top.
For the launch, a very special textile called ´Tango Chirimen' has been developed with a Kyoto-based textile and silk screen manufacturer. This patchwork-like pattern, originally designed in the 18th century in Japan, was updated with a new colour scale to match the official PWTBS colours.


The below bench, upholstered with Re-Wool from Kvadrat, features a matte lacquered oak frame.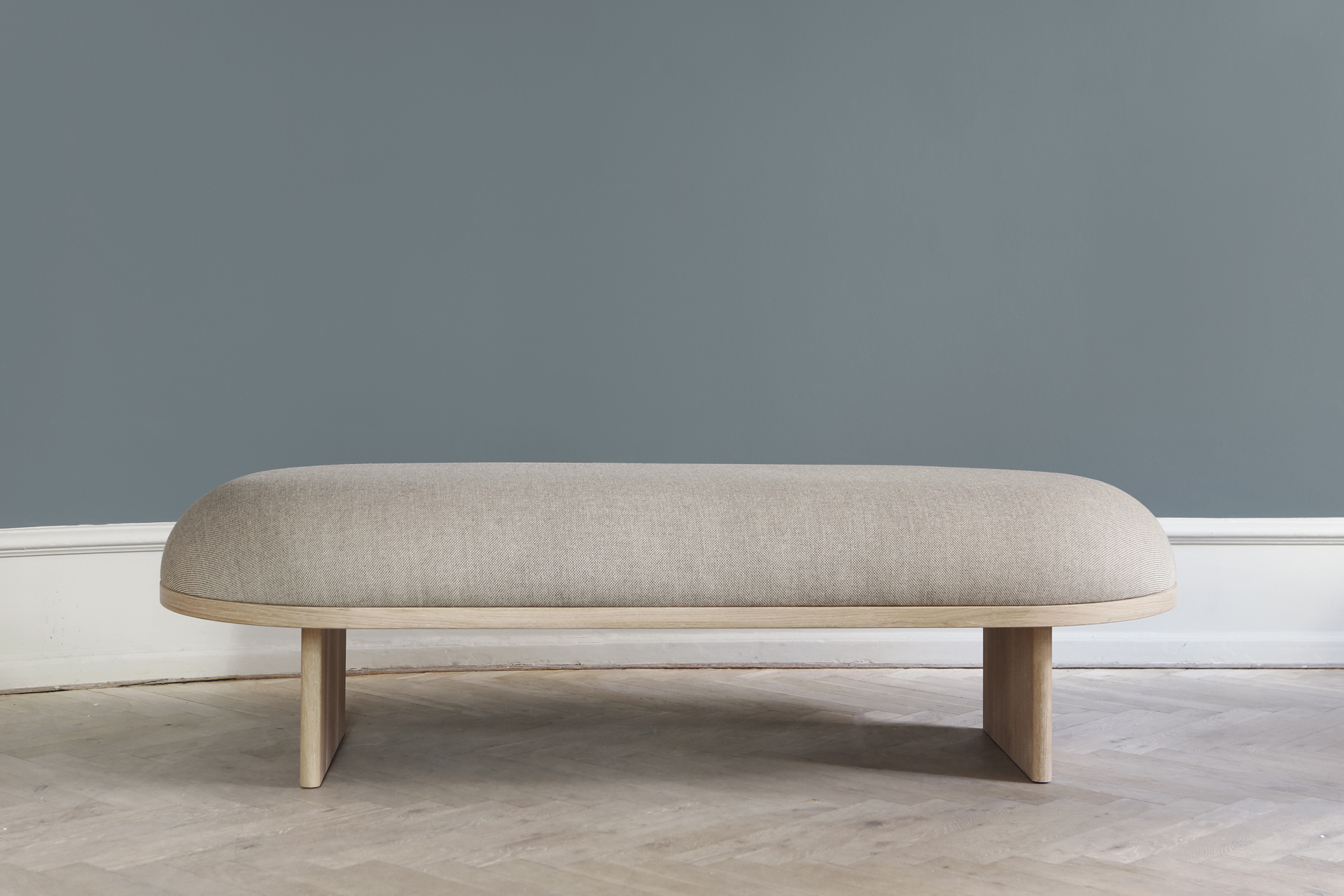 2018 // In collaboration with Ryosuke Fukusada. Produced by PLEASE WAIT to be SEATED Photos courtesy of PWtbS

FIGURE OUT 2.0

Commissioned by milanese /ar o/ studio for TEXTURAE´s FIGURE OUT 2.0 collection, three wallpaper collections were developed.




BRUSH STROKES
This pattern series started on a sunny afternoon, while drawing with my 4 year old son. After contemplating the random watercolor shapes, I was interested in translating these spontaneous handmade strokes into a series of patterns, manipulated and controlled digitally to create a multitude of expressions.




ALGAE
The random direction of these brush strokes is reminiscent of algae leaves, floating in the ocean stream at a slow pace.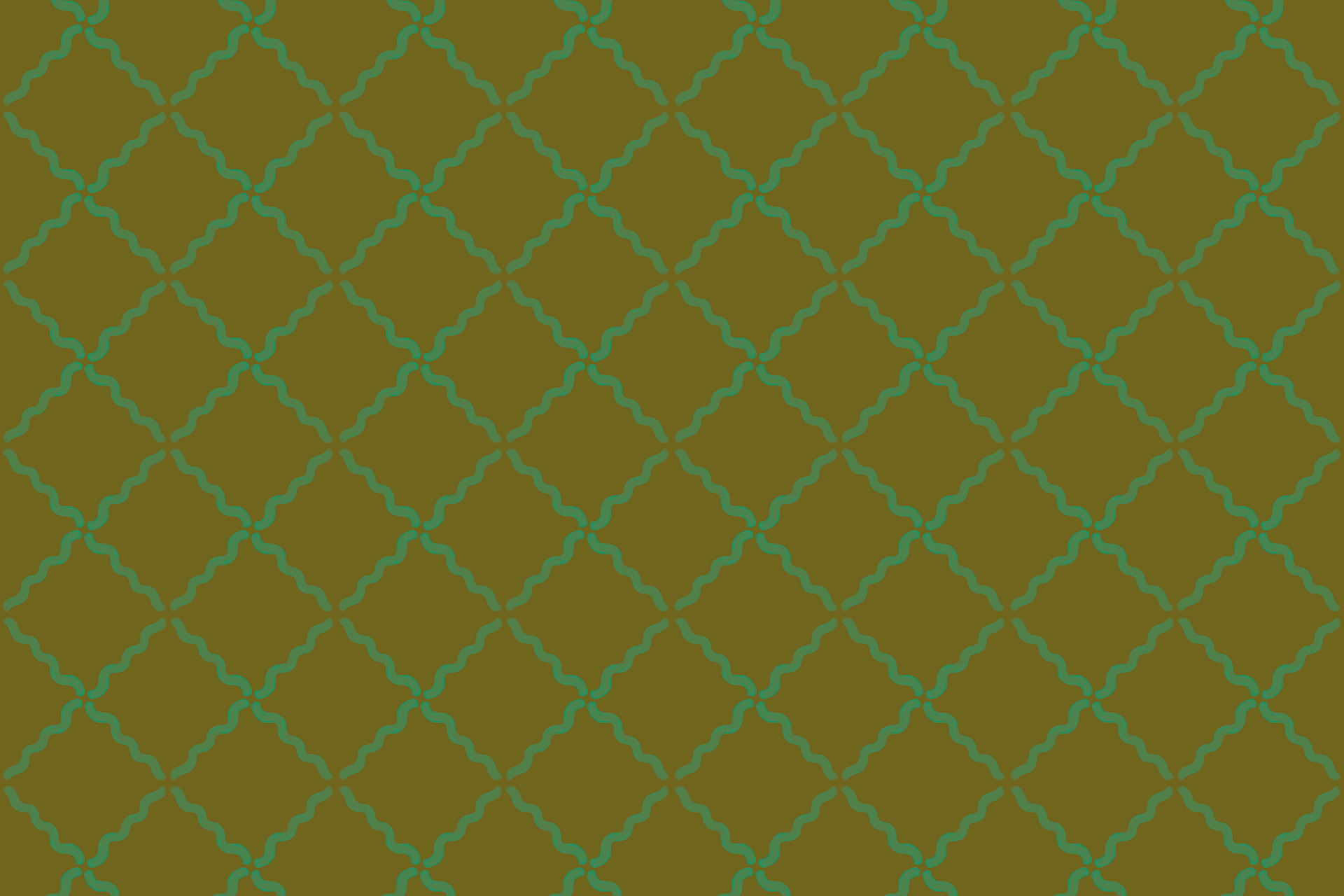 AZULEJO
Referencing the famous Portuguese façade tiles, a single handmade curling brush stroke has been digitally manipulated to create an infinite diagonal grid.




DUO
An exercise in precision, the controlled brush strokes composing this pattern have been slightly displaced, revealing a complementary or contrasting color.



SCALES
These sequences of arched brush strokes create a scale- like pattern, a common motif in Japanese silk textiles, here reproposed in a larger scale.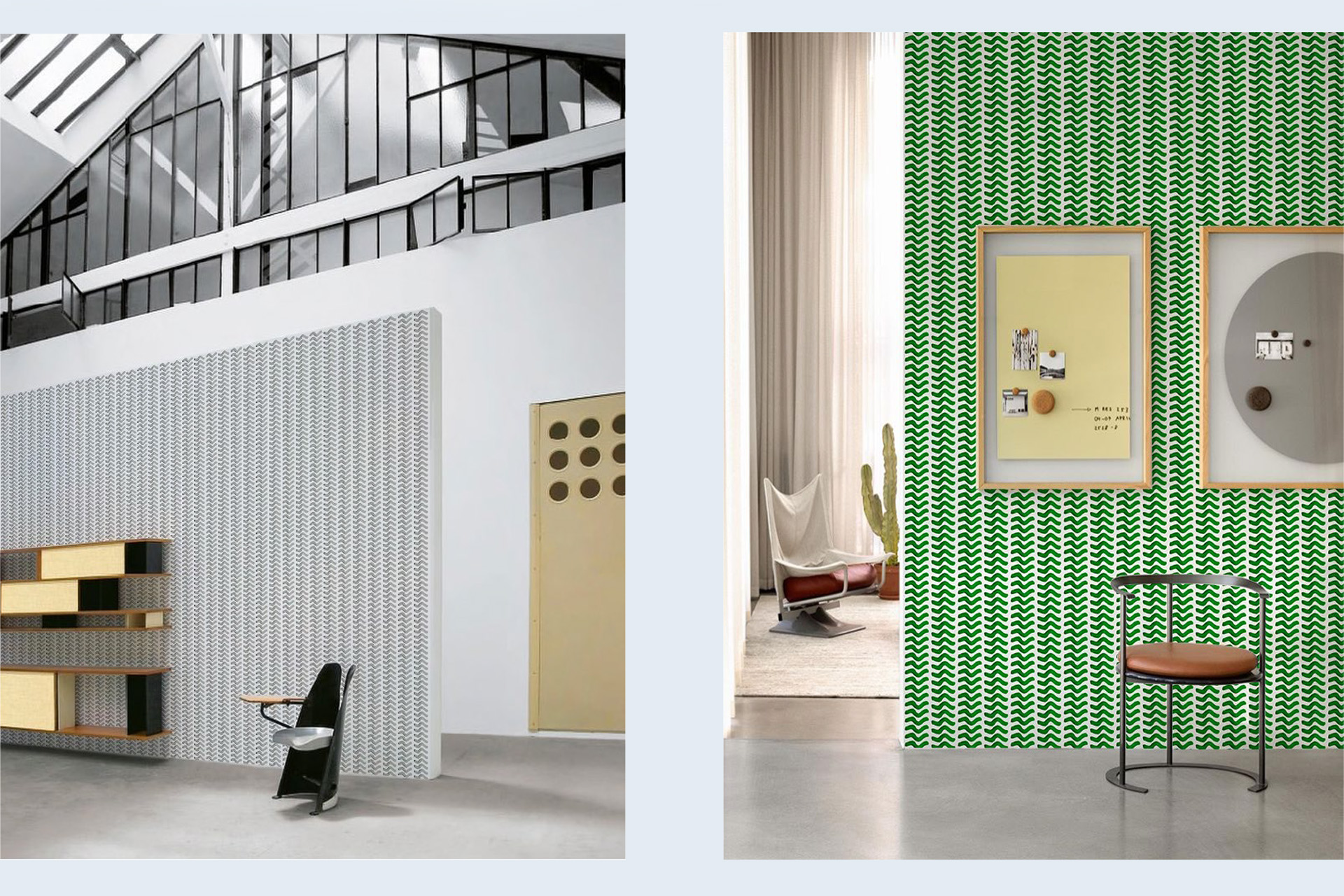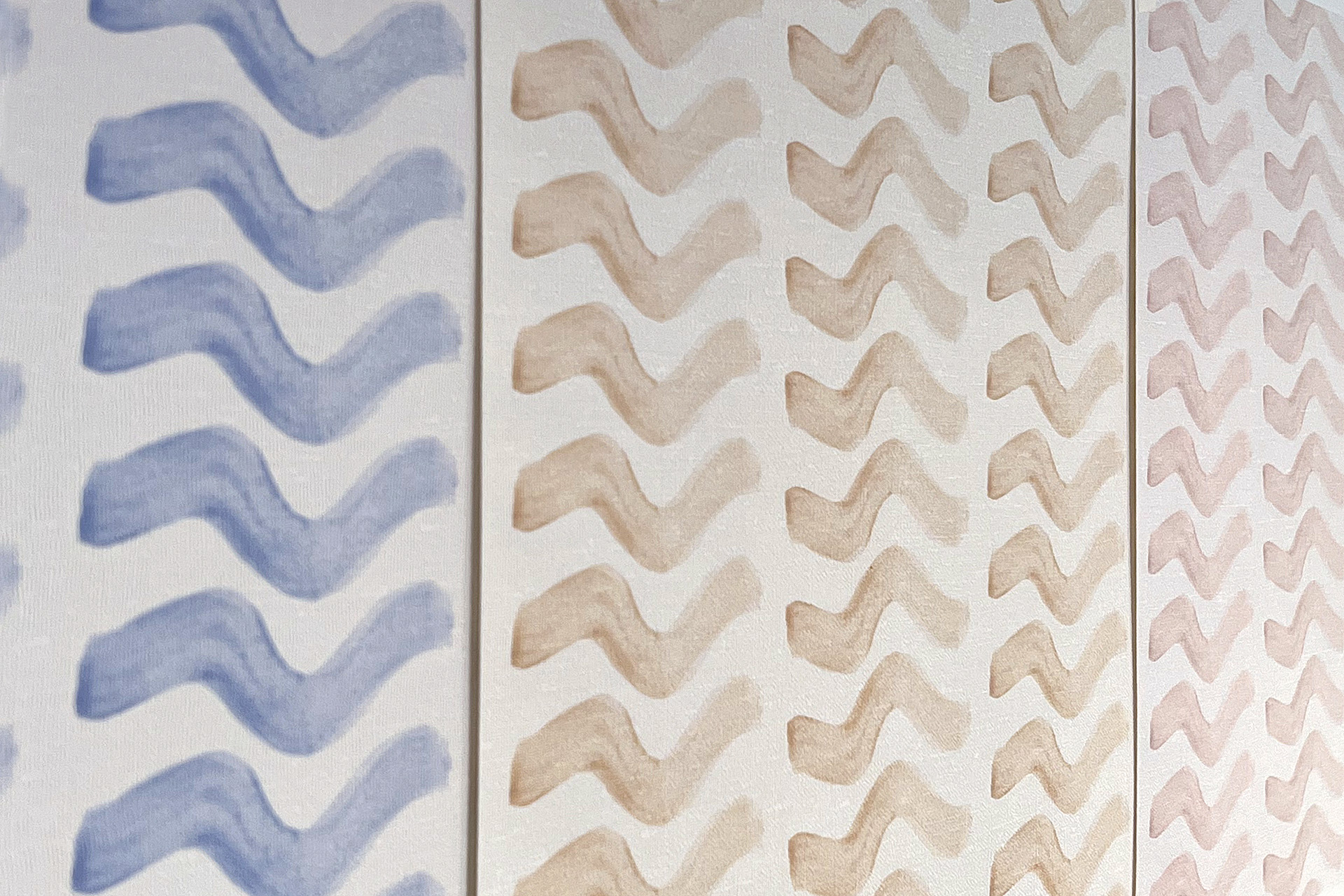 WAVE
A reinterpretation of the classical striped pattern, where the full lines have been substituted by a vertically repeated wavy brush stroke.




FADED LINES
By using a gradient line pattern, an additional volume layer has been added to the archetypal stripe motif. To further emphasize the potential of creating a three dimensional landscape, a randomized version, featuring different stripe width has been developed, giving the larger ones a column like presence.





DOTS
By overlapping and intersecting an infinity of dots in contrasting colors, an intriguing moiré effect is created, resembling an Op art piece.

2022 // Special thanks to /ar o/ studio. Produced by Texturae Photos by PEREIRA OFFICE

TANQUE


Tanque is a water container/flower pot inspired by Milanese street vendors. Every week there was a food market on my street and I was always amazed to see how vendors created and developed their own display stands in order to exhibit fruits, flowers, fishes and meat.




These pieces aim to freeze this ready-made attitude, paying homage to the vendors ingenuity and pragmatic use of resources, in order to create functional objects.





Red clay was the material selected for this collection, which was then mixed it with natural Portuguese materials, such as granite stone 'Pedras Salgadas' and Cryptomeria wood from Azores islands.





These containers can be used both as vases, flower pots or even as aquariums.




Designed for 'Terracotta Everyday' exhibition powered by FID – Federazione Italiana del Design in a collective between 10 young Italian designers, presented during Milan Design Week at Superstudio.
2014 // Available for edition.
Photos by Alessio Monzani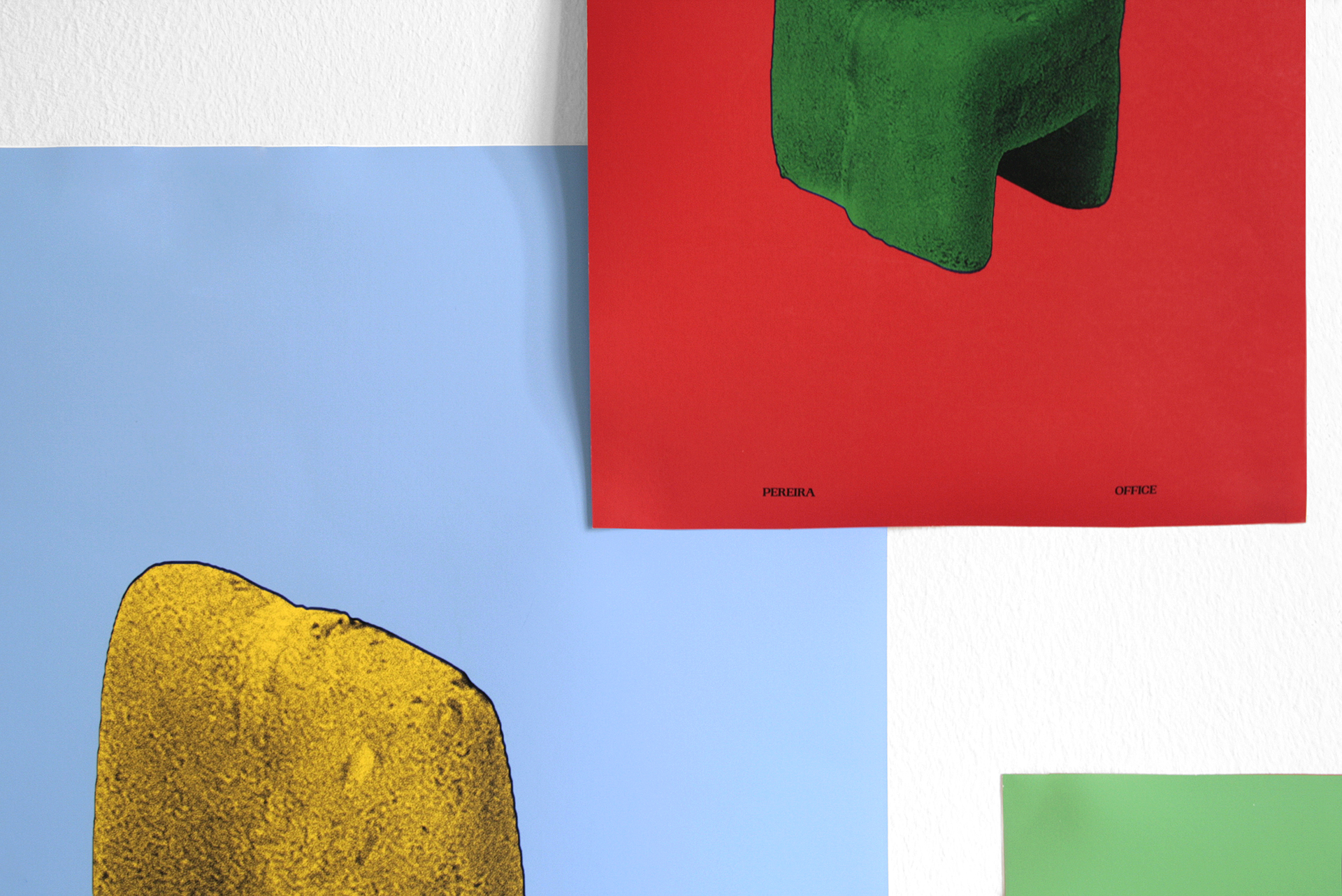 REMINDER
Commissioned by danish brand FRAMEWORKS, this series of twelve posters was an opportunity to recall some of the projects developed by the office in past years and explore their translation into another media.



SKETCHBOOK
Like many other creatives, my work often starts with a pen in hand and a sketchbook. This series is an accumulation of years of idea generation.






SAPORE DEI MOBILI
This project started as a reflection on the fast-paced furniture industry and consequent customer inability to 'digest' the amount of product launched yearly.In these posters, blown-up cakes shaped chairs and lamps are prized as anonymous icons, a manifesto about the lack of innovation in the creative industries, where the soly commercial purpose homogenised the global offer. This series is part of an ongoing collaboration between Japanese designer Ryosuke Fukusada and Rui Pereira.





SCENT CLOUD
The impact a small object can have on creating an environment was the central theme to this poster range. With the evocative shape of an archetypal wood-stove, this scent diffuser joins olfactory memory and fire fascination, intrinsically connected to our being, engaging the user in a ritual-like moment, where all senses are activated. This graphical arrangement, which represents both digital and physical elements, aims to celebrate the time traveling power of scent in an impossible frozen moment.
This series is based on Chim Chim scent diffuser, a project developed in collaboration with Japanese designer Ryosuke Fukusada.

2021 // Special thanks to AO-N. Produced by FRAMEWORKS. Photos by PEREIRA OFFICE