BUG COLLECTION


Briefed by COTTO ceramics on what the bathroom of tomorrow will look like, we developed Bug collection. The aim was to create a deeper connection between the bathroom area and the rest of the house by revisiting furniture typologies.





The starting point was a thorough study on natural materials which could cope with the moisty atmosphere of the bathroom space. Wood was our first choice but, since it requires a lot of maintenance, its not suited for our busy lives.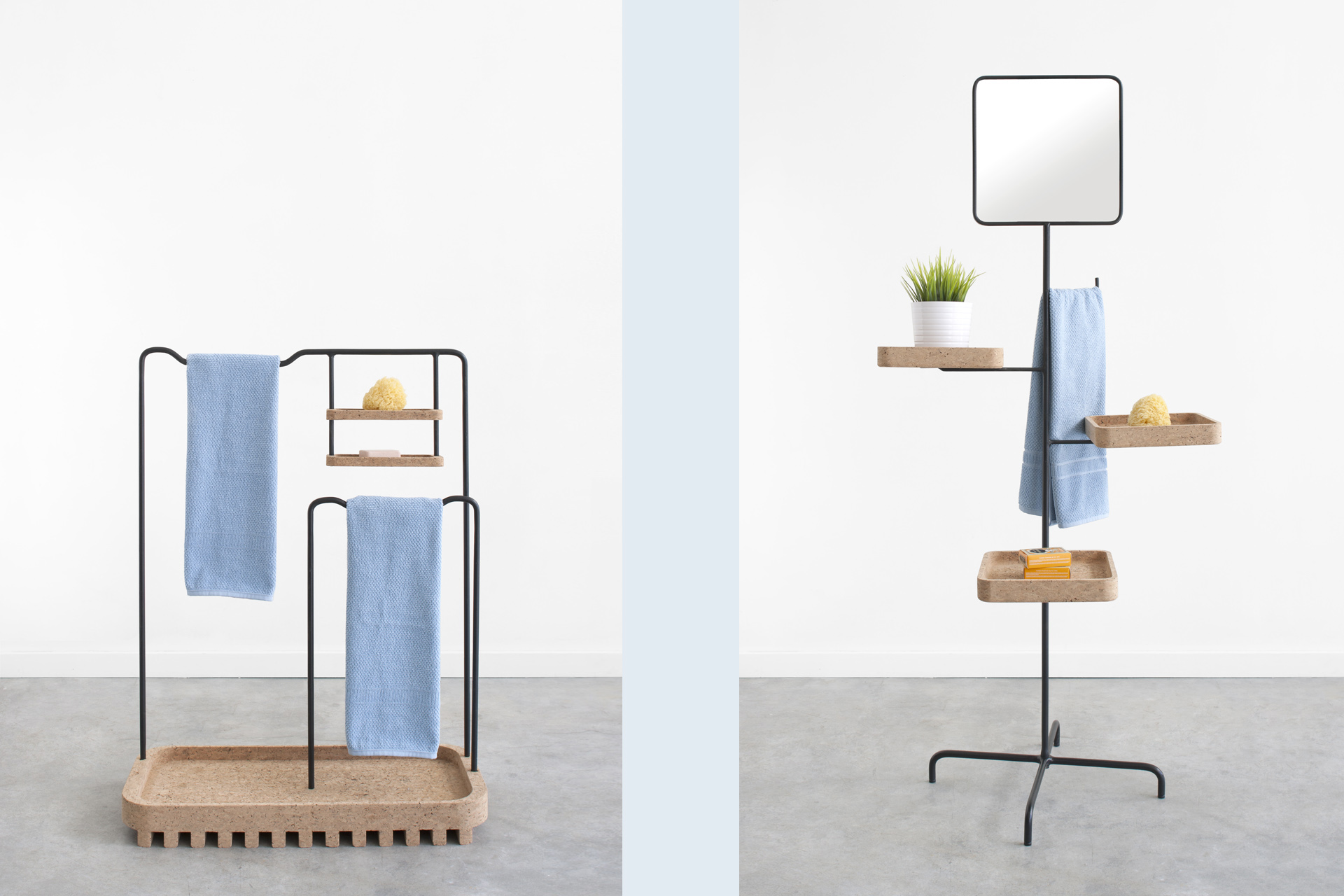 We have previously been working with cork on other projects, and found it to be the perfect match for this challenging enviroment. Due to its unique natural properties of impermeability to liquids, thermal and acoustic insulator, hypoallergenic and soft touch, it became an obvious choise.





Our interest in creating a bridge between our cultural backgrounds gave birth to this collection. We drew inspiration from the relationship between the Japanese 'GETA' flip flops and the Portuguese CORK craftmanship tradition, blended in the concept of 'avoiding the wet floor'.

The result was a collection of free standing pieces, with defined functions, suited to informally furnish and take over the bathroom area.




Designed for 'Cotto Another Perspective' exhibition presented in Milan at Ventura Lambrate.
Special thanks to Show me design & art Gallery
2013 // In collaboration with Ryosuke Fukusada. Available for edition
Photos by David Vidal