FIGURE OUT 2.0

Commissioned by milanese /ar o/ studio for TEXTURAE´s FIGURE OUT 2.0 collection, three wallpaper collections were developed.




BRUSH STROKES
This pattern series started on a sunny afternoon, while drawing with my 4 year old son. After contemplating the random watercolor shapes, I was interested in translating these spontaneous handmade strokes into a series of patterns, manipulated and controlled digitally to create a multitude of expressions.




ALGAE
The random direction of these brush strokes is reminiscent of algae leaves, floating in the ocean stream at a slow pace.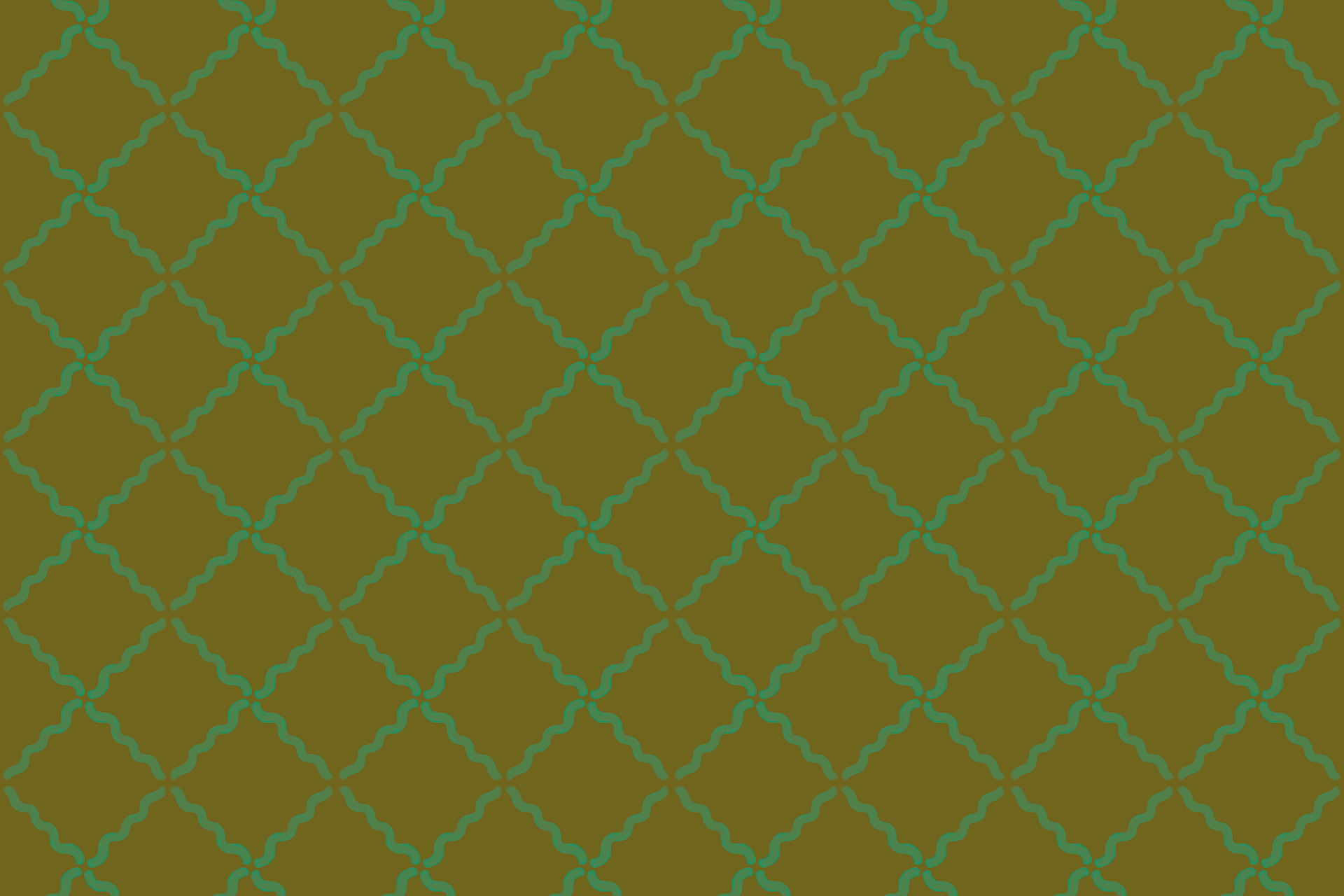 AZULEJO
Referencing the famous Portuguese façade tiles, a single handmade curling brush stroke has been digitally manipulated to create an infinite diagonal grid.




DUO
An exercise in precision, the controlled brush strokes composing this pattern have been slightly displaced, revealing a complementary or contrasting color.



SCALES
These sequences of arched brush strokes create a scale- like pattern, a common motif in Japanese silk textiles, here reproposed in a larger scale.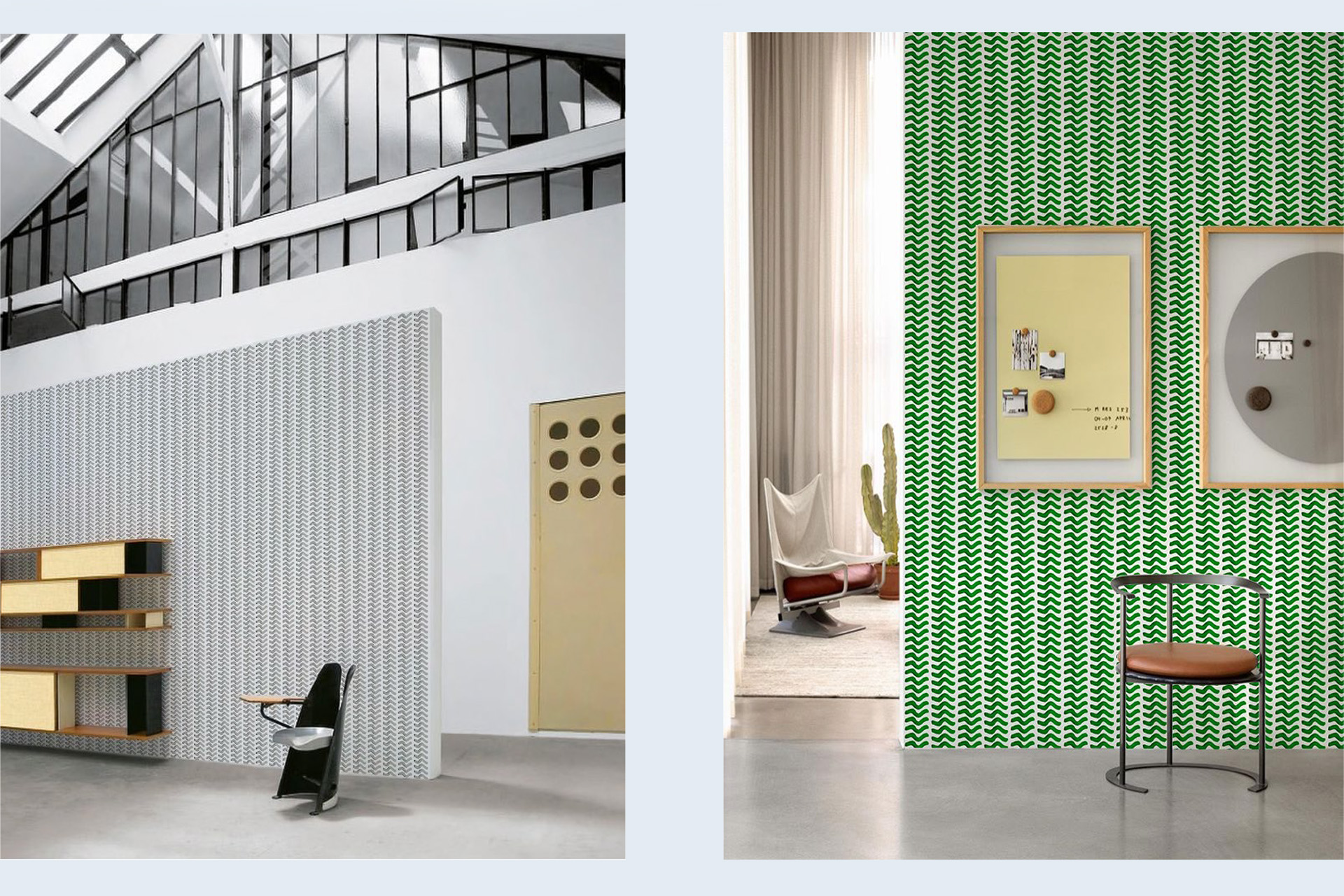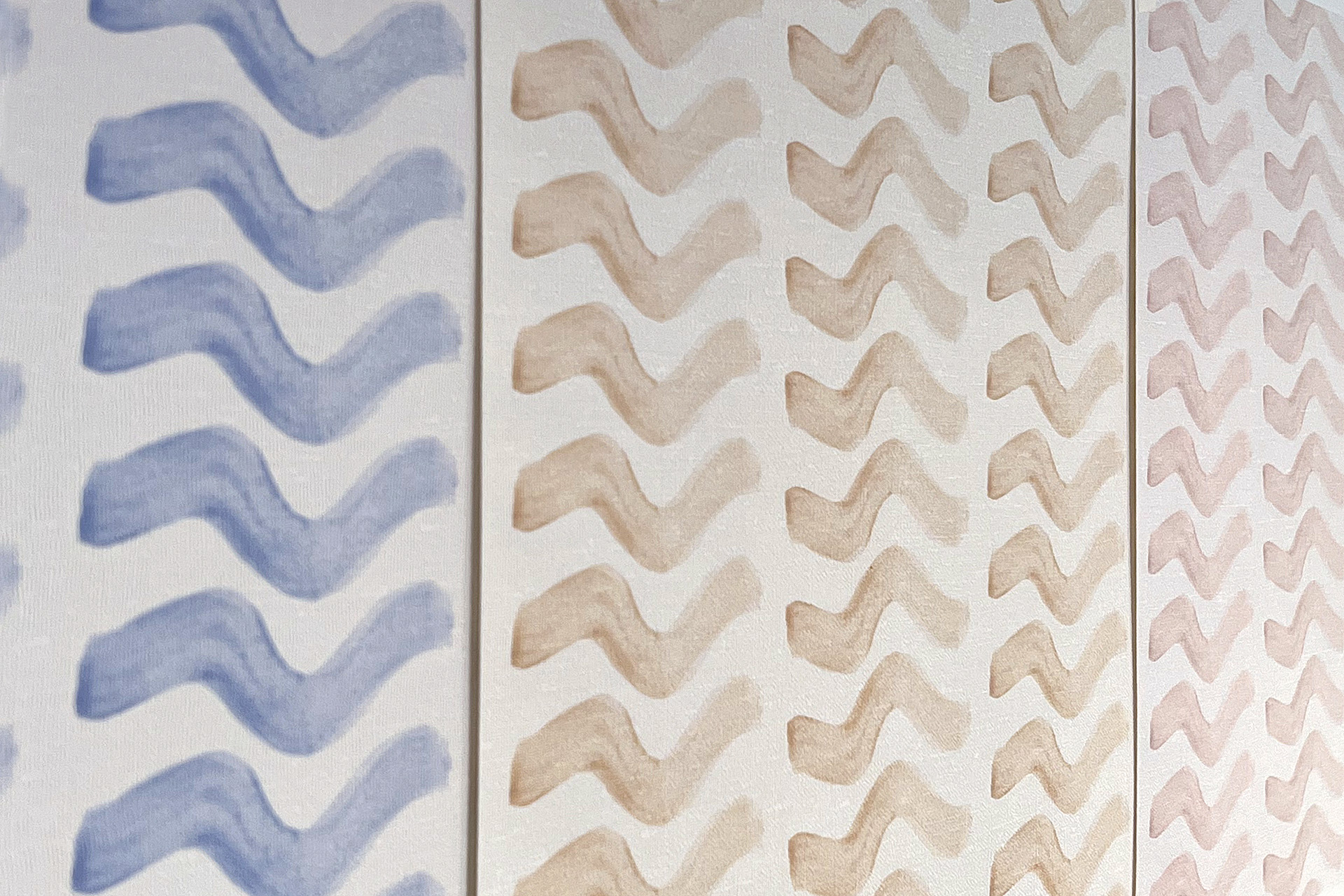 WAVE
A reinterpretation of the classical striped pattern, where the full lines have been substituted by a vertically repeated wavy brush stroke.




FADED LINES
By using a gradient line pattern, an additional volume layer has been added to the archetypal stripe motif. To further emphasize the potential of creating a three dimensional landscape, a randomized version, featuring different stripe width has been developed, giving the larger ones a column like presence.





DOTS
By overlapping and intersecting an infinity of dots in contrasting colors, an intriguing moiré effect is created, resembling an Op art piece.

2022 // Special thanks to /ar o/ studio. Produced by Texturae Photos by PEREIRA OFFICE