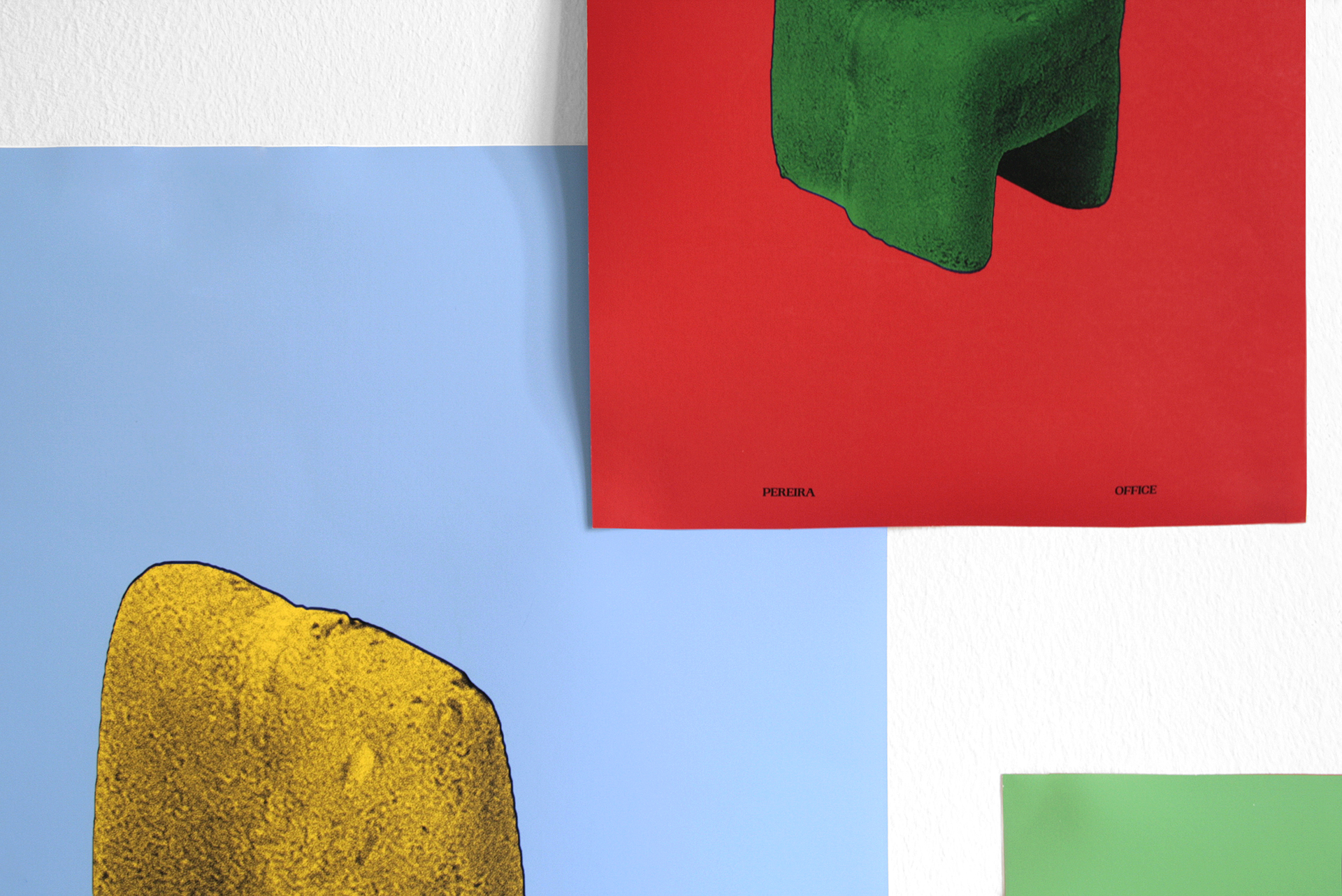 REMINDER
Commissioned by danish brand FRAMEWORKS, this series of twelve posters was an opportunity to recall some of the projects developed by the office in past years and explore their translation into another media.



SKETCHBOOK
Like many other creatives, my work often starts with a pen in hand and a sketchbook. This series is an accumulation of years of idea generation.






SAPORE DEI MOBILI
This project started as a reflection on the fast-paced furniture industry and consequent customer inability to 'digest' the amount of product launched yearly.In these posters, blown-up cakes shaped chairs and lamps are prized as anonymous icons, a manifesto about the lack of innovation in the creative industries, where the soly commercial purpose homogenised the global offer. This series is part of an ongoing collaboration between Japanese designer Ryosuke Fukusada and Rui Pereira.





SCENT CLOUD
The impact a small object can have on creating an environment was the central theme to this poster range. With the evocative shape of an archetypal wood-stove, this scent diffuser joins olfactory memory and fire fascination, intrinsically connected to our being, engaging the user in a ritual-like moment, where all senses are activated. This graphical arrangement, which represents both digital and physical elements, aims to celebrate the time traveling power of scent in an impossible frozen moment.
This series is based on Chim Chim scent diffuser, a project developed in collaboration with Japanese designer Ryosuke Fukusada.

2021 // Special thanks to AO-N. Produced by FRAMEWORKS. Photos by PEREIRA OFFICE